DISCOVER THE SPAIN & PORTUGAL YOU MIGHT NEVER OTHERWISE FIND
Unique Travel Experiences, Short Breaks, Tours, Bespoke Tours, Activities and Corporate Events
Customer Reviews
"Hi Ramon, just wanted to let you know that Mr. & Mrs. King had a wonderful time with your guides and everything was just perfect. They really enjoyed everything that you proposed for them and can't wait to go back to Portugal! Thank you and best regards!"
Natalie Schwartz
Luxury Travel Specialist
North of Spain- Galicia-Asturias-Santander-Basque Country-Rioja and Madrid
"Will unpack today (arrived from our final 3 days in Madrid late last night) and put my home in order then e-mail you in the next few days. My comments and those of my traveling companions will be full of praise. You envisioned what we wanted in a vacation and delivered beyond our expectations. Many thanks!"
Karen
Rioja
"Hi Ramon, we were very happy with the trip. Alberto was a first class guide. Extremely knowledgeable on both the area and wines. And he was a pleasure to have as company. He is clearly respected at the wineries. All of them were of a high quality. We leaned a lot about wine making and Rioja and had a very enjoyable holiday. Thank you!"
Jonathan
Quotation
"Hi Ramon, many many thanks for doing the quotes and your prompt replies. Still after almost 8 years, I think you and your company are still the best, always replying promptly and always giving good advices. I hope to tour with your company again in the near future. Thank you for the great support."
Jennie
Rioja
"Hi Ramon, thank you for a truly brilliant time in your homeland last weekend. It was even more beautiful than I expected in every way with the mountains, the farmlands, hill top towns and the vineyards & wineries.  The cycling was perfect, really something to shout about with excellent terrain, views and weather. Loved mountain biking off road through the vineyards and along the river and road biking along the quiet rolling country roads and up by the "sleeping lion" (is that what it's called?). The food was delicious and the tapas in Logrono great fun."
Nick
The Unique Traveller sets out to create a new dimension to travel: one that is specifically aimed at individual interests and priorities of each customer – a dimension that provides the traveller with a personal guide, allows them to get the most out of their limited time, and gives them the chance to experience the extraordinary.
Our knowledge of our homeland, our contacts, having offices in London andSpain , and experience make us undoubtedly your choice
BARCELONA - CATALONIA
Welcome to Catalonia, a vibrant and enthusiastically independent nation within Spain.
MADRID

Filled with world-class galleries, historic buildings and plenty of green spaces.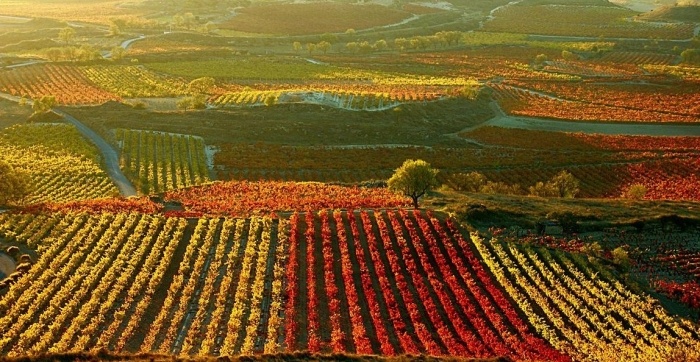 RIOJA
Wine, generous people, gastronomy and magnificent landscapes.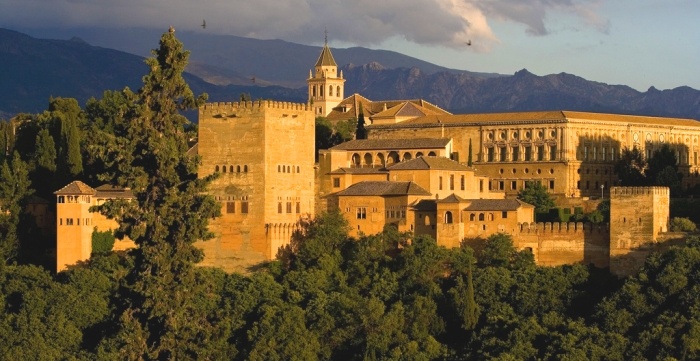 ANDALUCIA
Forget about beaches and move inland to the magnificent cities in Andalucia.
BASQUE COUNTRY - NAVARRA
The best cooking in the country is probably found in the basque region.
Discover the real Spain- We are a Spanish team of travel experts who know our country inside out. With over 20 years of experience, we can help you discover the Spain you might never otherwise find. We are here for every aspect of planning your trip whether it's a bespoke or ready-made tour or simply advice on the best accommodation and venues.
If you are looking for a private or bespoke tour anywhere in Spain, keep browsing. Or use the form below to contact us.
GOURMET & WINE TOURS
Discover a fantastic array of wines that complement its delicious cuisine
CULINARY
TOURS
Spain is the hottest gastronomic destination in Europe.
ARCHITECTURE & CULTURE TOURS
Let us show you the architectural wonders of Spain & Portugal
FESTIVAL & FIESTA TOURS
Combine your tour with the huge variety of unique festivals.
SHORT
BREAKS
Spain & Portugal are the perfect destinations for your weekend getaway.
GROUP
TOURS
Join other travellers on our scheduled tours
PRIVATE GUIDED TOURS
Spain & Portugal are the perfect destinations for your weekend getaway.
Our Experiences are for the discerning traveller looking to celebrate a special occasion, experience the Real Spain through authentic local activities or just wanting to have a well deserved break in style. Our great range of Experiences, from unique hotels in idyllic locations, special rural retreats, activities with the locals or memorable golf breaks to our exclusive train journeys, and sport events packages.
LUXURY
ESCAPES
Iconic Boutique Hotels, authentic historic building conversions
LIVE AS
LOCALS
Multi-day trips engaging with local cultures
EXCLUSIVE TRAIN JOURNEYS
Explore without having to compromise on comfort
We will dovetail the business imperatives to a wide choice of leisure pursuits like golf courses and the more esoteric pursuits like whitewater rafting or hunting. Before we make any recommendation we will have checked out the venue,its facilities, and the opportunities offered by its location. We will work happily with your own team to ensure a highly successful and memorable outcome.
UNIQUE
CONFERENCES
Conference organiser and event planning in unusual settings.
SPORTS
EVENTS
Sport can be a great way of bringing people together
INCENTIVE
TRAVEL
Innovative and creative incentive programs can be organised